[cleanprint_button print="true" pdf="true" email="true"]
Home
Hawaii Chiropractors for Your Whole Family
'Ohana Chiropractic Center is a family health & wellness chiropractor practice in Honolulu, Hawaii. Our specialty is gentle spinal adjustments and preventive care for patients of all ages, including prenatal techniques for expectant mothers and pediatric chiropractic care. In fact, Dr. Robert is:
1 of just 2 Certified Pediatric Chiropractors on Oahu
1 of only 8 on Oahu Certified in the Webster Technique for pregnant women
We believe chiropractic care is essential to your personal health and wellness. It's also a complementary treatment for common ailments you may have like neck, back and extremity pain, sports-related injuries, stress, headaches, frequent colds and influenza.
PERSONALized Chiropractic Care
For more than 16 years our chiropractors, Dr. Robert Anderson and Dr. Glenn Poulain, have been committed to individualized care and building personal relationships with patients like you. Our staff is never too busy to speak with you about your symptoms, ailments or planned treatment options.
Learn more now about:
Contact us today for an appointment in our Honolulu offices and start feeling better.
Hawaii Veterans – Covered Chiropractic CARE

Chiropractic Care at Ohana is covered by TriWest. Call us at (808) 834-8662 to learn more.
Learn About Our Chiropractic Office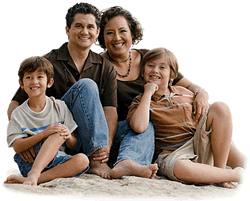 'Ohana Chiropractic Center optimizes your health.
Get Health & Wellness Services Including:
Certified Pediatric Chiropractic Care
Webster-Technique for Expectant Mothers
Gentle Spinal Manipulation and Mobilization
Applied Kinesiology
Deep Tissue Muscle Therapy
Flexion-Distraction/Traction
Therapeutic Ultrasound
Muscle Stimulation
Diversified Technique
Kinesio Muscle Taping
Instructional Muscle Strength & Stretching
Nutritional Counseling